143
The Story of My Grandparents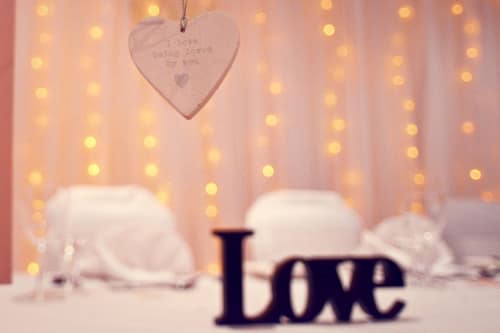 November 27, 1965. The day Catherine shed her maiden name and took the one of the love of her life. Before I get into the details, let's go back. Way back.
They were children when they met. Catherine was friends with Paul's sister, Nancy. Paul was friends with Catherine's cousin, Georgie. At that time, they didn't look at each other the way they do now. They were adolescents; they didn't know what love was. There was a dance one night and Paul agreed to take Catherine. Cathy, as she liked to be called, saw a halo around him as he walked to her on the dance floor.
Really, a halo. She said it was like it was just the two of them in that room. As they danced, he'd sing in her ear, making her smile.
Like the gentleman he is, he'd walk her home. It's funny how they have no idea that in eight years time, they'd be married.
***
Paul went into the army. He was stationed at Fort Dix for months. That didn't stop their communication, though. They'd send letters back and forth every day.
She'd wait at the mailbox for the mailman and rip open the letter addressed to her. She knew it was from him. His handwriting alone told her so. Inside, he wrote his heart out, always telling her that he missed her and that he loved her. When you look at the envelope, the numbers 143 is written all over it.
To this day, they still say it. These letters went on through '63 and '64 until one letter came that changed their lives. He'd asked her to marry him. She said yes, of course.
I have never seen a more beautiful bride. My nana stood there, in her white dress, hair tied up high, waiting to marry the love of her life.
They then moved in together before she got pregnant with their first child, my mom. During those times, men weren't allowed in the delivery room with their wives. So in August of 1966, my nana, at just 19-years-old, delivered her first child, alone.
They named her Kimberly, Kim for short. My mom was an only child for about two years before my uncle came along.
Once again, my nana gave birth alone. This time was a bit more special. She almost gave birth in a taxi. She says the driver was freaking out, and obviously so wasn't she.
Paul was born in the spring of '69. Then another two years went by, and in the spring of '71, Laura, their final child was born.
They all grew up in a busy Massachusetts town. They moved around a lot as well.
That's when my papa started to drink. He'd leave during the day and come back home drunk. It took a real toll on my nana. She had to raise three children on her own, still being a child herself. Yet, through all of that, she loved him. She didn't leave. Through the anger and the sadness, she stayed. She knew that if she left, she'd never be happy again.
In 1990, they married their first daughter, my mom, to Gary Barker, then their son to Lorraine, and finally, their baby girl, their last daughter Laura, to a man named Doug.
From those marriages, they have five grandchildren and two great-grandchildren. My cousins Vanessa, Paul, and Haley are my uncle's children. My aunt sadly couldn't have any children, but she blessed my parents with my uncle's stepdaughter, whom they brought in like another granddaughter. My mom and dad had Emma, my younger sister, and me, Julia. My cousin Vanessa, who we all call Nessa, then brought two beautiful little girls into our family, Caydence and Harper, who bring my grandparents so much joy. They love nothing more than their family.
My papa always says how lucky he is to have us all but truly, we are the lucky ones. Their love made this family. If they never met, if they never fell in love... we wouldn't be here.
Although my family is crazy, we always have laughs when we're together.
To this day, every day, my grandparents tell each other they love each other. Their love is like a movie. I've never seen a man love a woman as much as my papa loves my nana. I've never seen a woman love a man as much as my nana loves my papa.
Their story is one for the books. Their story is like a fairy tale. The Prince and Princess. <3