Humans is powered by Vocal creators. You support
Maddie Goody
by reading, sharing and tipping stories...
more
Humans is powered by Vocal.
Vocal is a platform that provides storytelling tools and engaged communities for writers, musicians, filmmakers, podcasters, and other creators to get discovered and fund their creativity.
How does Vocal work?
Creators share their stories on Vocal's communities. In return, creators earn money when they are tipped and when their stories are read.
How do I join Vocal?
Vocal welcomes creators of all shapes and sizes. Join for free and start creating.
To learn more about Vocal, visit our resources.
Show less
Aromantic
Being Aromantic in a Romantic World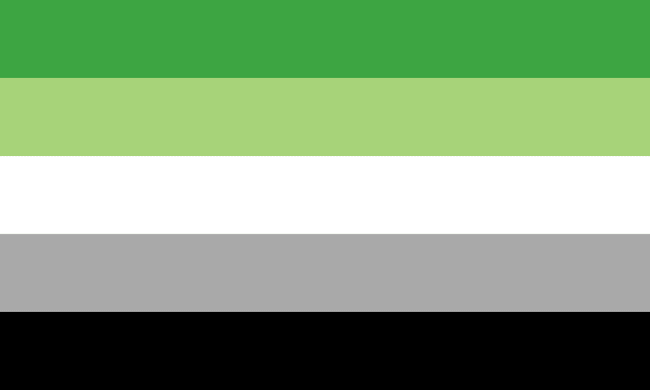 I was 17 years old when I came out as aromantic. I came across the term on Tumblr, of course, and it was a huge eye-opener for me. If you do not know what aromantic is, it is a romantic orientation (not to be confused with sexual orientation) which means that I do not experience romantic attraction to people. I still love and have connections to people, but it is not the romantic one people experience with their significant other.
I remember since I was little I was always very confused by crushes. Everyone around me, whenever I would get close to a boy, would talk about crushes and how cute we were to have crushes. I always just thought we were friends. Then later in life I would just pretend to have crushes so people would leave me alone. At 17, I knew something was up.
I had been openly bisexual for two years by that point, and I wondered if what I was experiencing romantic-wise was something to do with the queer community as well. So I started to research what was going on. I stumbled across all the different romantic orientations and I explored different identities. I felt like aromantic fit me best, and I had been much happier ever since. Everything made sense, and it was easier for me to navigate the world and navigate my relationships with people as I struggled figuring out how I felt about people.
I am now 22. I've been openly aromantic for five years, and it's been a very interesting ride. I'd been through a lot, and I've lost people because I am aromantic. It's not my fault, I want to make that clear. But people would develop feelings for me and I couldn't reciprocate. It upset them.
I'm also slightly romance repulsed, which basically means that romance makes me really uncomfortable and causes anxiety. It's comparable for me to touching ABC gum or something like that. Skin crawling and anxious. It's difficult, but as I get older that gets better. But when people develop crushes on me I tend to shut down, even if I really care about that person.
But yeah, I have lost friends who I thought would be life-long and ended up resentful towards me. It's led to some issues. But also, I am still proud of who I am—and you should be, too.
But you know, once I found out who I was, I learned to love myself and forgive myself for not following where everyone else had gone relationship-wise. So, if this speaks to you, I recommend exploring it. Being aromantic is great, just be ready for relationships to change.
Navigating a romantic world can be hard. There's a lot of pressure left and right to BE a certain way, to LOVE a certain way, and that is hard. But I've learned to love myself and find happiness in this world because I refused the stereotypical life, and I am much happier this way. So, like I said, explore, live life, and love. Love anyway you can and want to because romance isn't as much as it's cracked up to be.
Like what I write? Leave a tip!