Humans is powered by Vocal creators. You support
Ossiana Tepfenhart
by reading, sharing and tipping stories...
more
Humans is powered by Vocal.
Vocal is a platform that provides storytelling tools and engaged communities for writers, musicians, filmmakers, podcasters, and other creators to get discovered and fund their creativity.
How does Vocal work?
Creators share their stories on Vocal's communities. In return, creators earn money when they are tipped and when their stories are read.
How do I join Vocal?
Vocal welcomes creators of all shapes and sizes. Join for free and start creating.
To learn more about Vocal, visit our resources.
Show less
Best Dating Books for Single Women
Looking for Mr. Right? These dating books for single women will have you cuffed in no time!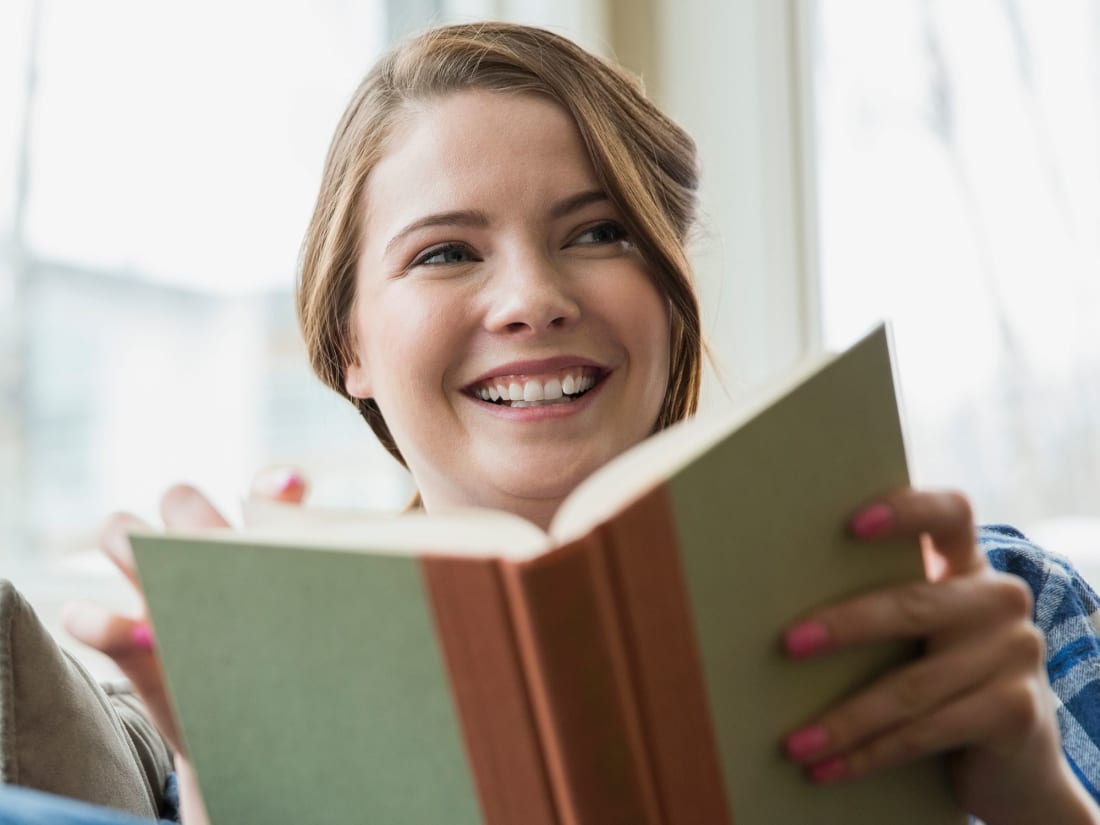 If there's one category of relationship advice books that has a flood of authors in it, it'd have to be dating books for single women—and it totally makes sense why this is, too. The dating scene has never been more difficult, and truth be told, everyone can use as much advice as possible. 
The thing is, though, that not all dating books for single women are worth buying. Some will actually give you dangerously bad advice. Others will tell you nothing you already didn't know. 
Needless to say, if you want to avoid wasting your time, you might as well pick up the books experts rely on when they hit the scene. Here are the top picks, speaking as someone who writes about relationships for a living. 
He's Just Not That Into You: The No-Excuses Truth to Understanding Guys by Greg Behrendt
He's Just Not That Into You was one of the biggest dating books for single women ever created—and one of the best dating advice books ever made, in my opinion. This book spells out whether or not a guy's actually worth calling back, and forces readers to accept a man's actions at face value. 
Is he into you? Or is he actually just a worthless waste of time? Do you need a dose of brutal truth about your love life that other books won't admit? This book will force you to confront the truth and act accordingly. 
Why Men Love Bitches: From Doormat to Dreamgirl - A Woman's Guide to Holding Her Own in a Relationship by Sherry Argov
We've all been there. We've all had that one guy who we were super-sweet to, only to find him desperately in love with a girl who treats him like dirt. Did you ever wonder why that happens, or what that's even a trope in the first place?
Sherry Argov explains it all in one of the best dating books for single girls that regularly find themselves labeled "the cool girl" but never "the girlfriend." 
If you've been having a hard time getting guys to call back, or if you've been struggling with getting men to respect you, you need to read Why Men Love Bitches. You'll find out the truth about what's keeping you single, and what you can do to find The One. 
The Power of the Pussy: Get What You Want From Men: Love, Respect, Commitment and More! by Kara King
Rap and hip hop fans may recognize "P.O.P" to be a real thing, and also a great song topic. But, for many of ladies, the idea that they can pull men effortlessly is about as novel as can be. This is one of those books that teaches you how to make men go crazy over you. 
Funny, insightful, and at times, downright gritty, The Power of Pussy is one of the most entertaining (and true) dating books for single women out there. If you think men are dogs, get ready to grab them by the leash using the P.O.P. 
Act Like a Lady, Think Like a Man, Expanded Edition: What Men Really Think About Love, Relationships, Intimacy, and Commitment by Steve Harvey
Admittedly, I'm not a fan of Steve Harvey. He cheated on his wives, and is divorcing. He says sexist stuff. However, that's my own personal issues with him. I can't deny that relationship experts regularly cite his book as one of the best dating books for single women on the market. 
The thing is, Harvey gives women a true-to-life look inside a man's brain. If you've ever been wondering what he's thinking about you, or why guys act the way they do, this is a must-read. He'll tell you everything you need to know. 
Admittedly, Steve Harvey is absolutely right when it comes to the fact that men and women are different. That being said, women who are sick of playing "a girl's role" in society may end up getting angry reading this stuff. 
Make Every Man Want You: How to Be So Irresistible You'll Barely Keep from Dating Yourself! by Marie Forleo
Having a hard time actually attracting guys? Yes, we've all been there. Make Every Man Want You is one of the better dating books for single women who are just not getting the male attention they need and deserve, in the dating scene. 
Forleo's book will not get you every single man out there, but she will help you attract the right men for your particular type. That being said, her cure for the dating blues is to cultivate yourself into someone you'd want to date—and to focus on leading an attractive life altogether. 
If you have low self-esteem or are looking for the "X" factor certain girls have, this book is one that you need to buy. 
Marry Him: The Case for Settling for Mr. Good Enough by Lori Gottlieb
One of the most toxic Disney-led beliefs about dating I've seen in the scene is this idea that we're all going to end up with a perfect spouse. Truth be told, we are all flawed, and a lot of people are going to end up missing out on wonderful partners and memories because they're constantly looking for someone better. 
The Fear of Missing Out, also known as FOMO, is real in our society. That's why I personally think that Marry Him is one of the smartest dating books for too-picky single girls, who are thinking they'll find a real-life Disney Prince. 
Gottlieb's book is an eye-opener that makes you realize that it's more important to find a guy who treats you well, instead of a guy who's a human Ken doll. I think we can all respect that. 
How to Spot a Dangerous Man Before You Get Involved by Sandra L. Brown
As much as I hate to admit this, I know firsthand that dating is an extremely dangerous pursuit—especially if you're born female. Over 1/3 of all female homicide victims were killed by an ex, with many more reporting harassment and abuse throughout relationships. 
More simply put, a friend of mine wisely said, "There are a lot of Oprahs, Beyonces, and Taylor Swifts out there. The only difference between the ones you see in magazines and the ones you never hear about is usually the wrong man." 
How to Spot a Dangerous Man is all about curbing dating damage, before it happens to you. This book shows you how to pick up on subtle cues that a man is dangerous, how to disengage, and when it's time to leave immediately. 
Make no mistake about it, this is one of the only dating books for single women that can save your life. 
All the Rules: Time-tested Secrets for Capturing the Heart of Mr. Right by Ellen Fein
All the Rules is the extended version of one of the most popular dating books for single women to ever hit store shelves, and as such, it's actually one of the better books to check out. 
Ellen Fein's book basically outlines what girls do that make them unattractive to men, and explains how to avoid problems from cropping up in the future. 
If you're looking for a guide that will teach you how to get guys interested (and keep them interested) for a long time, All the Rules has you covered. That being said, All the Rules is a bit old-fashioned. So, if you're not the type to work with old-fashioned rules, you won't enjoy this book. 
The Gift of Fear by Gavin De Becker
Once again, I have to mention that dating is a very dangerous endeavor for women. Every other day, we find news headlines about women who were sexually assaulted, beaten, or even killed by dates. 
That's why I consider Gavin De Becker's The Gift of Fear to be one of the most important dating books for single women out there—despite it not actually being a dating book, per se. 
A lot of the cases in police files started by a girl who went against their kneejerk reactions, and decided to go out on dates "to be nice." This book explains why we need to listen to our gut instincts, even if it seems totally unreasonable to do so, or if you see no real red flags.
Literally, this book could save your life. 
Are You the One for Me?: Knowing Who's Right and Avoiding Who's Wrong by Barbara De Angelis
Finishing this list is a serious classic for anyone looking for Mr. Right. 
Old school? Absolutely; but make no mistake about it, Barbara De Angelis knows what she's talking about. This is one of the older dating books for single women you'll see relationship experts talk about, but the truth is that the advice within is as timeless as possible. 
De Angelis explains why so many people try to pair up with those who just aren't good for them, and shows you how to avoid making that mistake. For people who keep ending up in relationships that just can't seem to be fixed, this a relationship book for the ages. 
This will help you fall in love with the right person, date the right way, and determine whether your relationship is really built to last—all without judgment or guilt-tripping.