Humans is powered by Vocal creators. You support
Cherie Aveiro
by reading, sharing and tipping stories...
more
Humans is powered by Vocal.
Vocal is a platform that provides storytelling tools and engaged communities for writers, musicians, filmmakers, podcasters, and other creators to get discovered and fund their creativity.
How does Vocal work?
Creators share their stories on Vocal's communities. In return, creators earn money when they are tipped and when their stories are read.
How do I join Vocal?
Vocal welcomes creators of all shapes and sizes. Join for free and start creating.
To learn more about Vocal, visit our resources.
Show less
How to Know You're in an Abusive Relationship
It's not always as obvious as you'd think.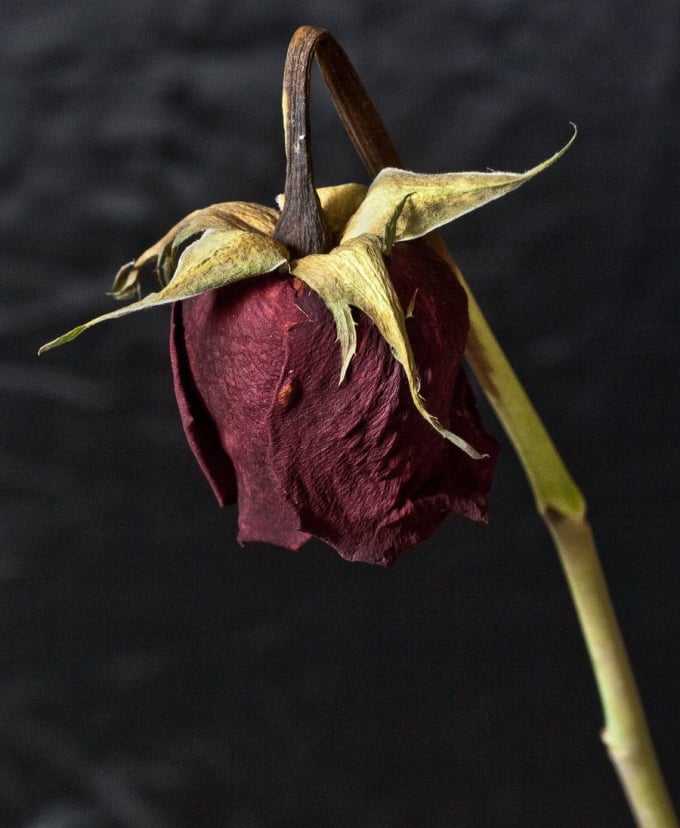 (This post is addressing male abuse against a female victim, however abuse can happen between both genders.)
YOU HAVE TO FAKE SMILE IN COUPLE PICTURES. This may sound silly but this is a sign that you are not happy and you are covering up your true emotions in the relationship. You should not have to fake your happiness for Social Media. You should actually really be happy and be able to have candid photos of your happiness with your lover.

HE IS POSSESSIVE. He should not act as though he owns you or make you feel as though you need to get 'permission' to do things. Possessiveness stems from jealousy and is a control technique.  They may use the excuse that they don't trust you, but no relationship can work without trust. If you do not trust each other you should identify why, and stop those behaviors if possible, or separate. Most of the time, people who are extremely possessive are this way because they are not only jealous but also insecure. Being insecure causes them to be jealous over things that may or may not or have or have not even happened before.What I mean is that they are afraid of losing you. But by being so in their fear, they are actually pushing you away. Let me explain by example. When I was in a relationship with my Ex he was so afraid that I would find someone else that I was not even 'allowed' to hang out with even my girlfriends. He thought that I was going to be 'found' by someone else and because of his extreme fear of losing me this in the end actually pushed me away because I ended up living in an extreme isolation which in turn caused a deep depression. 
HE REFUSES TO TAKE RESPONSIBILITY FOR HIS OWN FAULTS, AND BLAMES YOU EVEN WHEN IT'S NOT YOUR FAULT. Often times, abusive partners will refuse to see their behavior as wrong. Maybe they physically cannot even understand that they are in the wrong. I used to think that the way my Ex behaved was because of how much he loved me and needed me, but now I see how dysfunctional and codependent that relationship really was and that he had some deep inner child healing that should have been done before we ever entered a serious relationship. 

HE THREATENS TO HURT OR KILL HIMSELF IF YOU LEAVE. This should have been a red flag for me when I tried to break up with him in 2013. He threatened to kill himself and then yelled at me for telling his mom that I was worried about him. If this is happening to you, reach out to a trusted immediate family member of the perpetrator and/or call a domestic abuse hotline for help. They have certified counselors who can assist you on the safest plan for yours and your partners wellbeing. Remember: You are not alone, and it is NOT your fault!

HE CALLS YOU NAMES. Often times this is dismissed as normal or "common." Even though it may be fairly normal for couples to call each other names, that does not make it healthy. In fact 'healthy' is really not the social norm for our society. This is also often accompanied with a general belittlement of you, a tendency to make you feel 'down on yourself' or lesser than them. This is also an act of manipulation and control.

HE COMPLETELY CONTROLS YOUR FINANCES AND/OR FINANCIAL DECISIONS. If you are in a relationship where your partner has complete say over where the money is spent, you are being manipulated and controlled and it is time that you took back control over your own life. I know that loving some one can make something such as finances seem insignificant, but when it comes to decision-making in a relationship it should be balanced and not 'one way.'  You have a right to your finances and no one who truly loves you should take advantage of you in this way. 

HE KEEPS A LOCK ON HIS PHONE. If your significant other will not allow you to know the password on his phone that means that you should not trust him because he is definitely hiding something from you. I know this hurts to hear but deep down you probably already knew that this is true and you probably already did not trust him. This is a big sign that he may have been already cheating on you, or is looking to do so in the future.

THEY GO OUT 'WITH THE BOYS' BUT YOU CAN'T GO OUT 'WITH THE GIRLS.' This may sound silly but guys really be doing this! I was in a relationship where he would go to 'barbecues' that were 'with the boys' and my daughter and I were 'not invited,' however I was not even allowed to attend work dinners with out him accompanying me. This is a sign that he is a PLAYER and is not being faithful to you.

HE TREATS YOU LIKE A MAID. Just because you are female does not mean that you have to do all of the cleaning, or all of the feedings, or all of the diaper changes. You should not feel like your significant others mom or maid. I understand the balance of 'bread winner' and 'housekeeper' but it seems all too often in today's society that men are taking advantage of women's extremely important role in family life. Women are life bringers and caregivers, but if too much is asked of us it can literally drain the life out of us. I encourage you to seek balance in your relationship. Voice your opinion if you feel this way!

HE COERCES YOU INTO ILLEGAL ACTIVITY. If you are being forced to do something illegal by your significant other you are in a destructive relationship and should seek safety planning advice right away. If you do not feel comfortable reaching out to a counselor right away try reaching out to a friend who might be able to help you gain some distance from your significant other and help you get to safety.

I hope that this article can help you identify the abuse and move closer to being Happy and Healthy! 
IF YOU IDENTIFY WITH ANY OF THESE PROBLEMS PLEASE KNOW YOU ARE NOT ALONE. ABUSE IS MORE COMMON THAN YOU THINK ALTHOUGH MANY PEOPLE DISMISS EMOTIONAL ABUSE AS BEING "NO BIG DEAL." IT IS A HUGE DEAL AND YOUR MENTAL AND EMOTIONAL HEALTH IS THE NUMBER ONE MOST IMPORTANT THING IN YOUR EVERYDAY LIFE. CONSISTENT EMOTIONAL OR VERBAL ABUSE CAN CAUSE DEPRESSION.  If you need help with safety planning or a professional counselor please do not hesitate to call the 24 hour Domestic Violence Hotline 1.800.799.7233.
For a more in depth definition of what is defined as abuse.