Humans is powered by Vocal creators. You support
Christina Elizabeth
by reading, sharing and tipping stories...
more
Humans is powered by Vocal.
Vocal is a platform that provides storytelling tools and engaged communities for writers, musicians, filmmakers, podcasters, and other creators to get discovered and fund their creativity.
How does Vocal work?
Creators share their stories on Vocal's communities. In return, creators earn money when they are tipped and when their stories are read.
How do I join Vocal?
Vocal welcomes creators of all shapes and sizes. Join for free and start creating.
To learn more about Vocal, visit our resources.
Show less
How You Know He's the One
How you know if he's the one you want to spend your life with.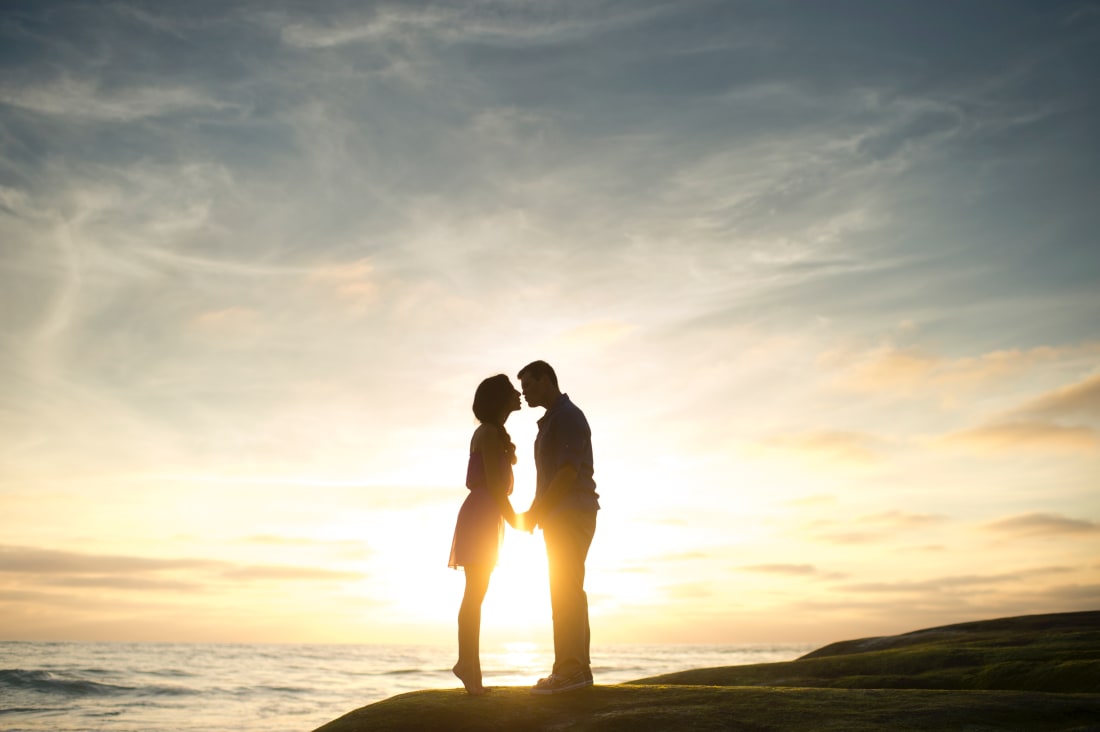 Usually in a relationship, you have a pretty good idea of whether or not that person is right for you, but how do you know if he's "The One"? After getting to know him and growing together as time goes on, you learn about his wants, needs, goals, values; the list goes on. You begin to think about the big picture of what the future holds for the both of you. What does the future look like? Do you picture him in it?
1. You can picture the two of you together.
It's as simple as imagining you and him together in the future. The big picture is clear. If you can picture the future together without having to question it, then he may be the one. You smile or get excited just talking about it with him, as does he.

2. You want (and enjoy) the same things.
Having things in common with your guy is a major factor in the relationship. In some cases "opposites attract," but it may be difficult if you have absolutely nothing in common to have conversations about. For example, if you both love traveling, you could go on about all the places you've been and the places you want to travel to some day. Same goes for what you both value in life and what you both think is important such as family, friends, hard work, etc.

3. You're a better person because of him.
He may be the one if he makes you a better person and encourages you to be the best version of yourself because he believes in you. He is your number one fan (besides your mother). He would do anything to help you or give you advice or does things just to make you feel better when you're feeling down.

4. You would do anything for each other.
Ask yourself this question. If he got a job on the other side of the country, would you be happy for him and would you go with him if he asked you to go? Certainly there would be some other major details to think about such as timing, money and finding a job, but all things aside, would you do it eventually? OK, so that scenario is a bit extreme and doesn't happen to every couple, but it's a good thing to think about!

5. It's a two-way street.
The relationship is not selfish. It's not just about you or just about him. It's about both of you. When you both can be selfless and forgiving of the small stuff, you may have finally found the one.

When giving out relationship advice to anyone, I always start out by saying "don't compare your relationship to anyone else's because every relationship is very different." It is extremely unfair to the relationship to compare it to another. At the end of the day, it comes down to you being happy with that person and not being able to imagine life without them.