It Started with a Cup of Coffee
Falling for Someone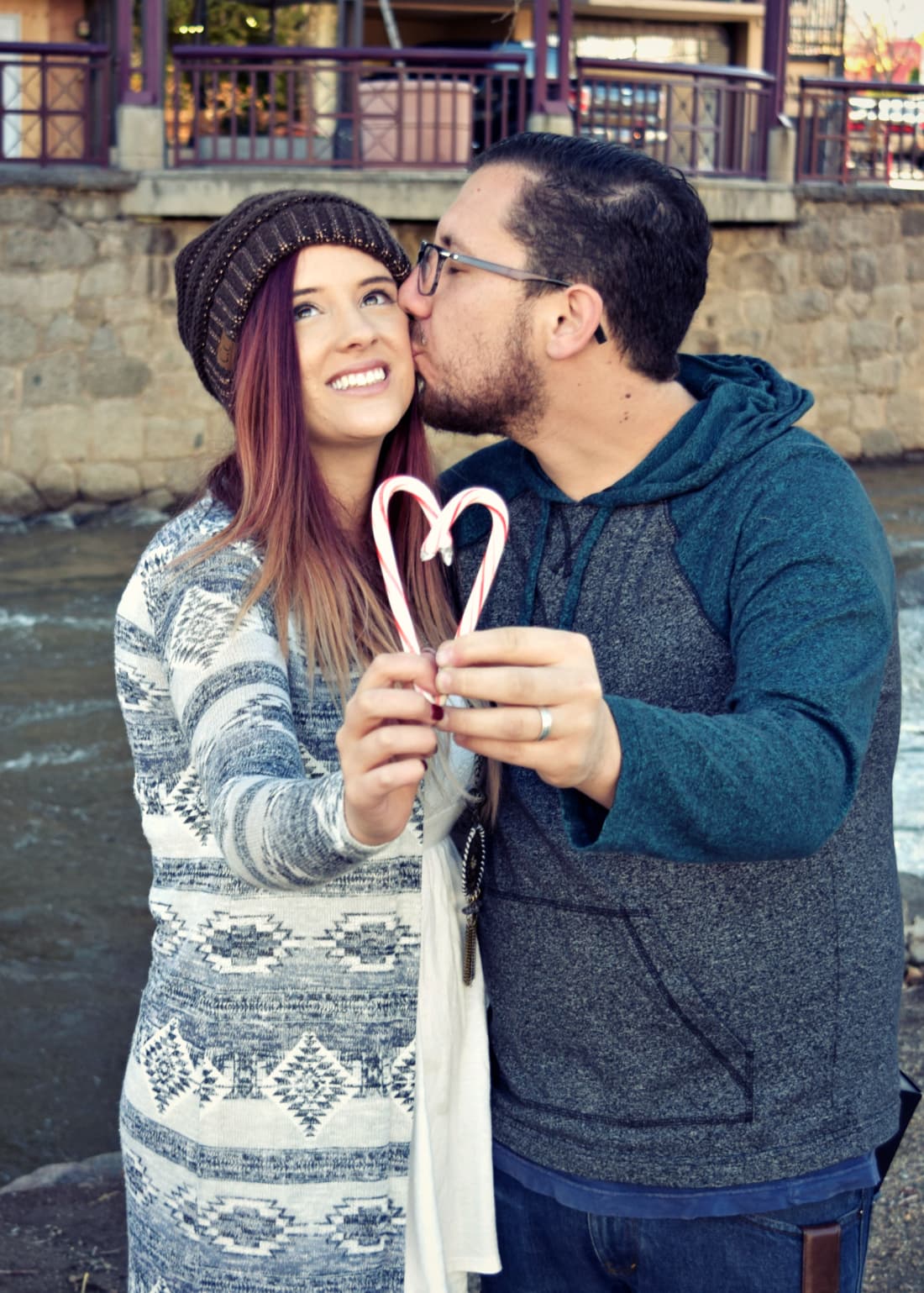 The first time I saw him he was on stage playing guitar. I looked up at this man and thought to myself, "That's him, that's the man I am going to marry." Immediately after I thought, "that's silly you can't just think that about a random guy."
I wasn't really sure what to expect when I drove to the small coffee shop in midtown. This guy had messaged me on Facebook and practically told me we were going to meet up. As silly as it was, it never even occurred to me that he just liked me. We sat and talked for a while mostly small talk, I was incredibly nervous but I liked talking to him. He leaned in after a time and asked me, "So, what are you hiding?" I didn't know how to respond. What do you say to a question like that? Was I hiding something? I had no idea. I think I babbled some random thing like "I've been hurt" or something like that. The generic answer for a girl trying to sound deep. He could tell that I felt awkward and he suggested that we go for a walk. I thought that sounded nice and we slowly got to know each other and build a friendship like I had never had.

Over the next few weeks we began to open up to each other a lot. I even told him pretty early on that I hated diamonds and that if I had to wear a ring forever I should have a say in what it looks like (hehe). Most guys I knew before him would have probably never talked to me again after that, but he laughed and said he agreed. Our friendship began to grow and we had this unspoken bond that we liked each other but weren't ready quite yet to make it official. It was funny, friends of ours began to get angry at us for not just dating already. It was genuinely refreshing to just have time to get to know this guy. He and I became best friends as we began to fall for each other which was so exhilarating and so special for us both.
Finally one night in mid August of 2012 around 10pm, he asked me if I would be his girlfriend. It was easy to say yes to him, it just felt right. Over the next four years we would build a relationship worth singing about. Though not everything was easy, it was all wonderful. To be honest since I met him I don't think we've spent more than a few days apart. On October 2nd of 2016 he asked me to marry him as our friend played our song "Somewhere Only We Know." It was so easy to say yes to him. The next 6 months of my life were dedicated to planning our wedding, and working to pay for our wedding (a lot of double shifts.) I can remember when I was looking for my wedding dress I kept wanting to ask him if he thought he would like it (haha) much like you would ask a maid of honnor. As the day finally came I remember I wanted to run down the aisle. I wanted to run to the man it was so easy to say yes to.

To this day, our most important conversations are usually over a cup of coffee, our most romantic dates and most of our down time spent together. Edgar Allen Poe writes, "They loved with a love that was more than love," and I have a deep understanding of what that means. I owe it all to a cup of coffee.