Humans is powered by Vocal creators. You support
Ruth Jananan
by reading, sharing and tipping stories...
more
Humans is powered by Vocal.
Vocal is a platform that provides storytelling tools and engaged communities for writers, musicians, filmmakers, podcasters, and other creators to get discovered and fund their creativity.
How does Vocal work?
Creators share their stories on Vocal's communities. In return, creators earn money when they are tipped and when their stories are read.
How do I join Vocal?
Vocal welcomes creators of all shapes and sizes. Join for free and start creating.
To learn more about Vocal, visit our resources.
Show less
Love & Distance
I am writing this for him because I am so heartbroken.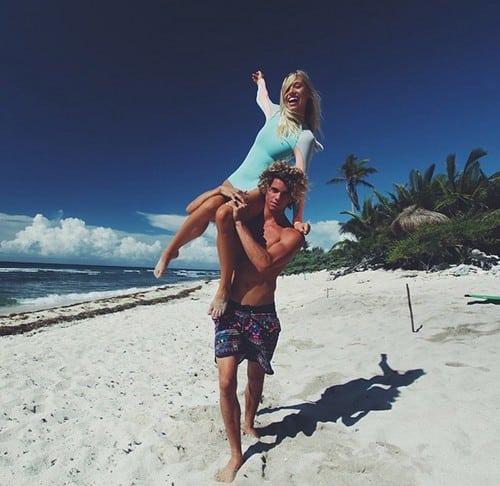 I am writing this letter to the love of my life. His name is Jose David, he is in Venezuela and 2 years ago I moved to the United States. I'm still in love with him, sometimes we talked, and one of those days was today when I am writing this for him because I am so heartbroken.
I believe in love and distance. I believe that I will see you again and hug you. I believe that I will kiss you and we'll make love all night long. I will count all your spots and watch you sleep. I believe that we can make it through and all our dreams will come true. I'll be here, waiting for you, as we always wanted it. I will sleep smelling your shirt with your perfume on it, but you have to promise me that you will do the same thing. I won't see anybody because I just want to see you. I promise that I won't kiss anybody because I just want to kiss your lips. I promise that I won't forget you if you promise me the same thing. I can't wait to look for you at the airport, or you waiting for me. Can't wait to see your eyes again, and smile in the middle of a kiss. I miss hanging out with you and larking around. I miss the nights that we stay talking, laughing, kissing and making love. I admit that I am afraid of losing you. I am afraid of you being with someone else and kissing someone else's lips. I am afraid of you saying goodbye to me and putting all our moments in the trash. I am afraid of you. Why? If you are the love of my life, the person that makes me feel on the clouds. The one that makes me happy and my days worth it. I'll tell you why I am afraid of you. I am so afraid of you because you can break my heart in too many pieces even in this distance that we are, you can break me and hurt me. You can make my day worth it if you are there, but you can damage my life also saying bye and posting photos with other girls. You can make me feel worthless because my life is just worth it if you are part of it. Thank you for never letting me go, but even never letting me go you posted pictures with other girls, you never said goodbye to me but you were with others, you kissed other lips, you made love to someone that wasn't me. And it hurts, it really hurts but I am not there to say something about it. I can't even talk with you, I can't see you again. You call me at night, the ones that you are alone because I know that you realized that is not the same having sex than making love. You realized that I am the one that fills that big hole in your heart. And you even know that you just called me to make sure I never get over you. You do it to make me feel, more and more stupid every day because you know that I am here waiting, alone, depressed… and you know what? You can still put a knife on my heart, I will be here, as always and I will never go away because I really love you. I love will you for the rest of my life, even if I'm falling apart because I will stand for you. I will be your wall where you stand, even if you can't be mine. I'll be fine. I just hope that in the moment that you want me back, I'll be alive and I will be able to hug you, kiss you and show you how good we are to each other. But, I just hope you get here on time.