Humans is powered by Vocal creators. You support
Rachel Carrington
by reading, sharing and tipping stories...
more
Humans is powered by Vocal.
Vocal is a platform that provides storytelling tools and engaged communities for writers, musicians, filmmakers, podcasters, and other creators to get discovered and fund their creativity.
How does Vocal work?
Creators share their stories on Vocal's communities. In return, creators earn money when they are tipped and when their stories are read.
How do I join Vocal?
Vocal welcomes creators of all shapes and sizes. Join for free and start creating.
To learn more about Vocal, visit our resources.
Show less
Nikki Reed And Ian Somerhalder Issue Statement After That Controversial Birth Control Story
When Nikki Reed and Ian Somerhalder shared a story about their decision to start a family on Dr. Berlin's Informed Pregnancy Podcast, they never expected it would spiral out of control.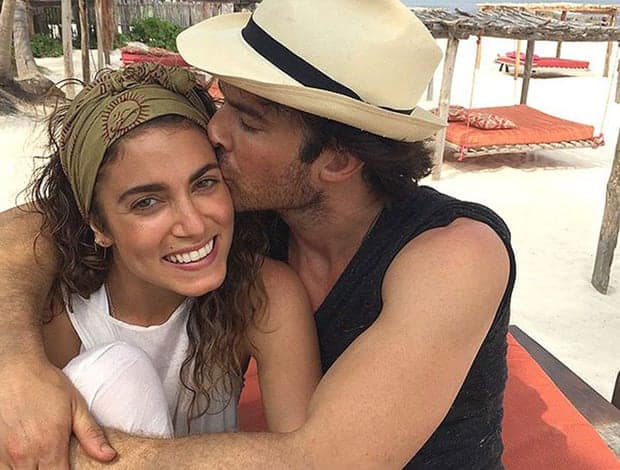 When Nikki Reed and Ian Somerhalder shared a story about their decision to start a family on Dr. Berlin's Informed Pregnancy Podcast, they never expected it would spiral out of control. After all, it was simply a retelling of what they thought was a funny moment in their lives. Twilight's Reed was laughing when she said her husband threw out all of her birth control pills once they decided to start a family, but it was Somerhalder's comments that stirred up controversy among the couple's fans as well as journalists.
During the podcast, The Vampire Diaries alum said he took Reed's birth control pills out of her purse when he and the actress were on vacation in Spain.
"And it was just time. But unbeknownst to poor Nikki, she didn't realize that I was gonna go in her purse and take out her birth control and pop them...by the way it was at the beginning of the pack so I had to pop all those suckers out, there was like 25 of them." Actually, now thinking about it, I guess I kind of decided [to start a family]."
That was enough to set off Katie Stow, who wrote an article for Cosmopolitan about her take on Somerhalder's comments: "[but], all our gooey feels about this went to shit this morning when we found out that old mate Ian is actually possessive AF."
The writer went on to criticize Somerhalder for taking the pills in a very definitive manner. "Like, bro. If you want to start a family, have a chat about it with your partner — don't steal her pills and force her into pregnancy?! That is some unconsented bullshit right there."
Reed took to her Twitter to issue two brief angry responses to the article, and less than five hours later, she wrote a public letter to the author, calling Stow's words "irresponsible journalism."
Apparently though, her fans had already taken sides, with one even calling Somerhalder's actions "textbook abuse" and another saying he forced Reed to get pregnant.
I'm not into victim bashing, so I'll say this. You may love him now but he forced a pregnancy on you and it's NOT FUNNY.
— TNR Kitty (@TNRKITTY) September 22, 2017
With so many fans speaking out against the interview and comments spiraling out of control, Reed and Somerhalder felt the need to issue a statement to clarify their position on reproductive coercion.
"To anyone who has been affected by reproductive coercion, we are deeply sorry. That is an extremely serious issue, and women's rights is something that is incredibly important to both of us. It is something we've been very vocal about, and something that is very close to our hearts."
They go on to state what they had intended when they made those remarks on the podcast. "We never expected a lighthearted interview we did poking fun at EACH OTHER and how WE chose together to get pregnant. A goofy moment in Barcelona with our two best friends and the anticipation of our journey together as we went from two to three, to turn into something representing a very serious matter," they wrote.
The couple did acknowledge that this entire incident had re-opened the conversation to reproductive coercion, unfortunate as it may seem that it had to happen this way. In the end, the couple finishing their note with love: "We are two happily married people who chose TOGETHER to have a baby. The end. Love, Nikki and Ian."
[Sources: People; Cosmopolitan; E! News]