Products Everyone in a Long Distance Relationship Needs
Have a boo that lives miles and miles away? This list of products everyone in a long distance relationship needs is exactly what the doctor ordered.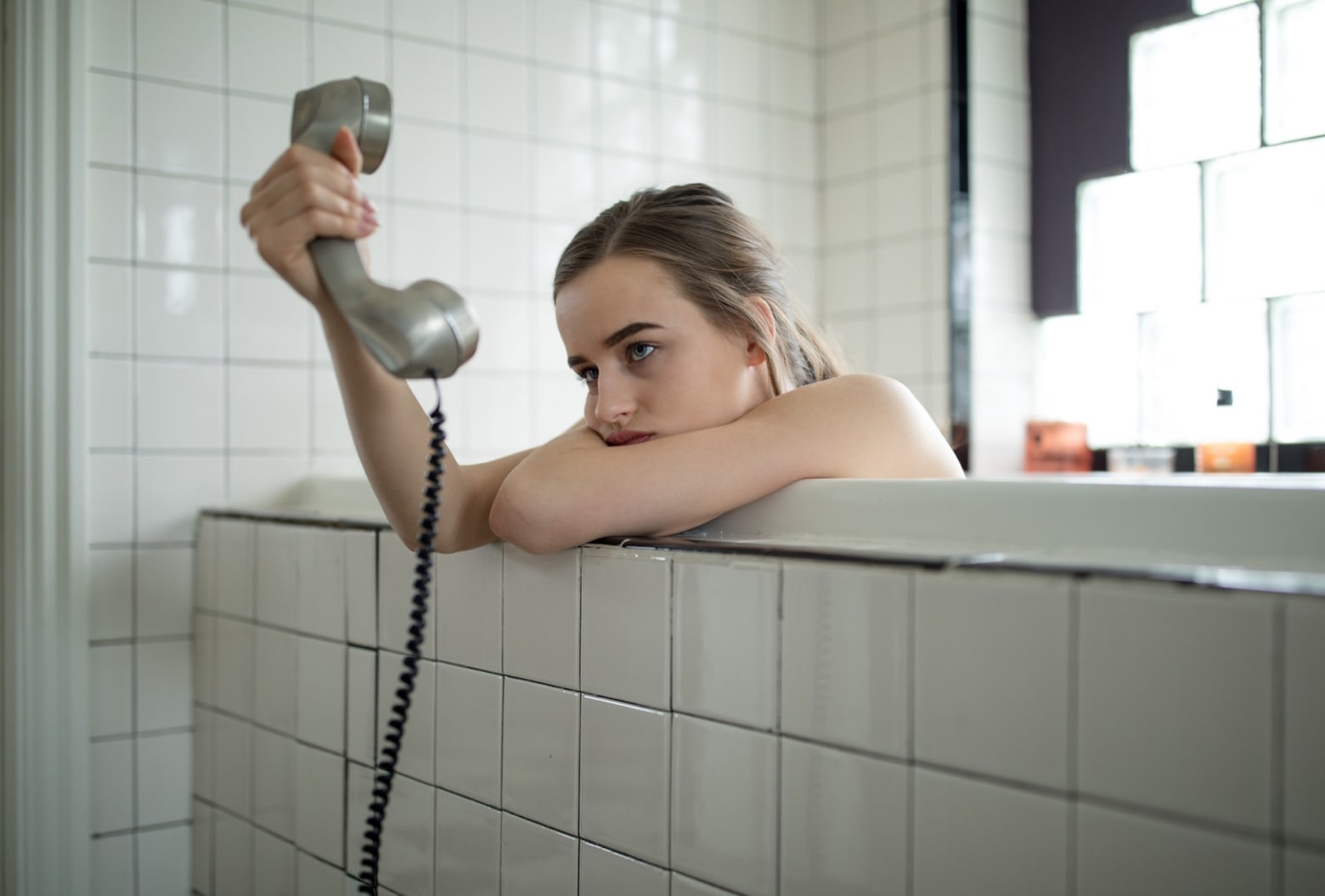 Relationships, even if it's with the boy next door, will take a serious amount of work. However, when you're in a long distance relationship, problems and obstacles always seem to multiply.
Distances can make it hard to feel close to your sweetie, and time apart often will feel a bit lonelier than it should. Most long distance relationships don't make it, simply because couples feel overwhelmed and underequipped for the challenges that lie ahead of them.
That being said, there are quite a few products everyone in a long distance relationship needs to have handy — just so that they can feel connected to their partner. Here are some of the cutest picks out there, as picked by LDR veterans.
A Personalized Teddy Bear by CuddleBuddys
Ever have a moment where you just wish you could hold your lover, but they're hundreds of miles away? CuddleBuddys came up with a great solution by customizing soft, squeezable teddybears with photos of loved ones that you give them.
While a custom printed teddy bear can't hug you back, it does offer a wonderful way to feel some warmth on those lonely nights. And, it also makes a wonderful gift to your partner.
Love Will Find A Way Pocket Compass by Jim Clifft
There will be times when your LDR will not feel salvageable, like it's just too far a distance to actually overcome. This pocket compass, aside from being a beautiful pewter work of art, gives you a gentle reminder that love can and will find a way — if you both work together.
This is one of those kinds of products everyone in a long distance relationship needs, simply because it's so easy to feel like you should just give up.
Letters To Open When by Lea Redmond
Back in the day, people in long distance relationships would end up using the art of letter writing to convey their feelings. These letters would become major keepsakes that lasted for years — or even long after they were gone.
Letters to Open When is a series of letters you get to write for your partner, guided to help convey emotions and make it feel like you have the closeness of being right next to them. Letters last a lifetime if you'll let them, and make memories come alive again after years together.
Needless to say, this old-fashioned gift is one of those products everyone in a long distance relationship needs — if they're romantic, anyway.
The Long-Distance Relationship Survival Guide by Chris Bell and Kate Brauer-Bell
Ever wonder how couples who managed to go the distance after being apart for months or even years did it? For some of us, it does seem like a superhuman feat.
The Long-Distance Relationship Survival Guide is all about showing newbies for long distance relationships how to make it last by giving valuable tips from people who actually made a long distance relationship work for them.
If you're new to LDR or feel too far away from your partner, you'll understand why this makes any list of products everyone in a long-distance relationship needs.
Me Without You by Lisa Swerling
If you're looking for a cute, nicely illustrated little book that shows your partner how much you miss them, then Me Without You is one of those books you might want to buy.
This adorable little book shows illustrations of why families aren't always as fun without all the members involved. If your long-distance relationship has kids involved, then this is one of those products everyone in a long distance relationship needs to buy — for both fellow parents and their kids.
The Miles Don't Matter Greeting Card by CafePress
CafePress is on Amazon — and guess what? They have an adorable line of cards filled with products everyone in a long-distance relationship needs to snag. Each card has thoughtful quotes and illustrations that show that distance can't get in the way of true love.
For people who want to continue practicing the art of writing love letters to their lovers abroad, these cards are a great (and classy) way to keep that practice alive.
Men's Coordinates Bracelet by Jules at BrandyWine
Looking for a nice memento to remind your manly partner about you when you two aren't together? Then, this bracelet is for you. This stylish and manly bracelet is customized for every long distance couple.
All you have to do is order the bracelet and allow them to learn where you live. Then, they make a bracelet custom printed with the coordinates you're at on steel plating. After that, give it to the man of your life, and you are good to go.
Long Distance Relationship Mug Set by love
Looking for a gift that'll keep you together, even when you're apart? This set of long-distance relationship mugs will help you get the most of your morning cup of coffee — all with personalized printed maps showing where the two of you are.
Fully customized with locations, these mugs are absolutely adorable, and for those that want a gentle reminder of their love from afar, they are products everyone in a long-distance relationship needs to flaunt.
Puzzle Piece Keychains by BlueSkyCreations
If you're looking for something a little more subtle than a teddy bear or coordinates bracelet, why not grab a keychain? Many of the products everyone in a long-distance relationship needs tend to be a bit overhanded.
This keychain set is simple, thoughtful, and lasts for a long time. They're hand-stamped, made of high quality metal, and also won't cramp your personal style. Overall, it's a great gift that won't cramp you (or your partner's) style.
LDR Gift Candle by Define Design 11
Sometimes, you just need a good ol' "I miss you" gift when you're in an LDR. It might as well be stylish, and something that your partner will use. Guys, this is why this LDR candle is one of those products everyone in a long distance relationship needs.
Seriously, guys, pay attention. Girls love candles. Girls also love to know that you're thinking of them. They also like stylish gifts. See it yet? Yes, this can be a great memento if you are unable to see them during a holiday or something.
Separated by Duty, United in Love by Shellie Vandevoorde
One of the most common kinds of long-distance relationships, at least in the realm of marriages, are relationships that are separated due to military action. In Separated by Duty, Shellie Vandevoorde explains how to maintain a healthy relationship despite being thousands of miles apart — and how to make it work when you come together again. After all, the adventure begins when you two end up together once more, doesn't it?
Even if you aren't in a military marriage, there are many situations that are somewhat similar — and all of them could benefit from the advice. Prison wives have issues that pertain to long distance, forced separation. Even salesmen's wives have to deal with the LDR topic, too.
This book still offers valuable advice, and that's why we're calling it one of the products everyone in a long-distance relationship needs in their libraries.