Humans is powered by Vocal creators. You support
Erika Shultz
by reading, sharing and tipping stories...
more
Humans is powered by Vocal.
Vocal is a platform that provides storytelling tools and engaged communities for writers, musicians, filmmakers, podcasters, and other creators to get discovered and fund their creativity.
How does Vocal work?
Creators share their stories on Vocal's communities. In return, creators earn money when they are tipped and when their stories are read.
How do I join Vocal?
Vocal welcomes creators of all shapes and sizes. Join for free and start creating.
To learn more about Vocal, visit our resources.
Show less
The One I Let Go
Things Left Unsaid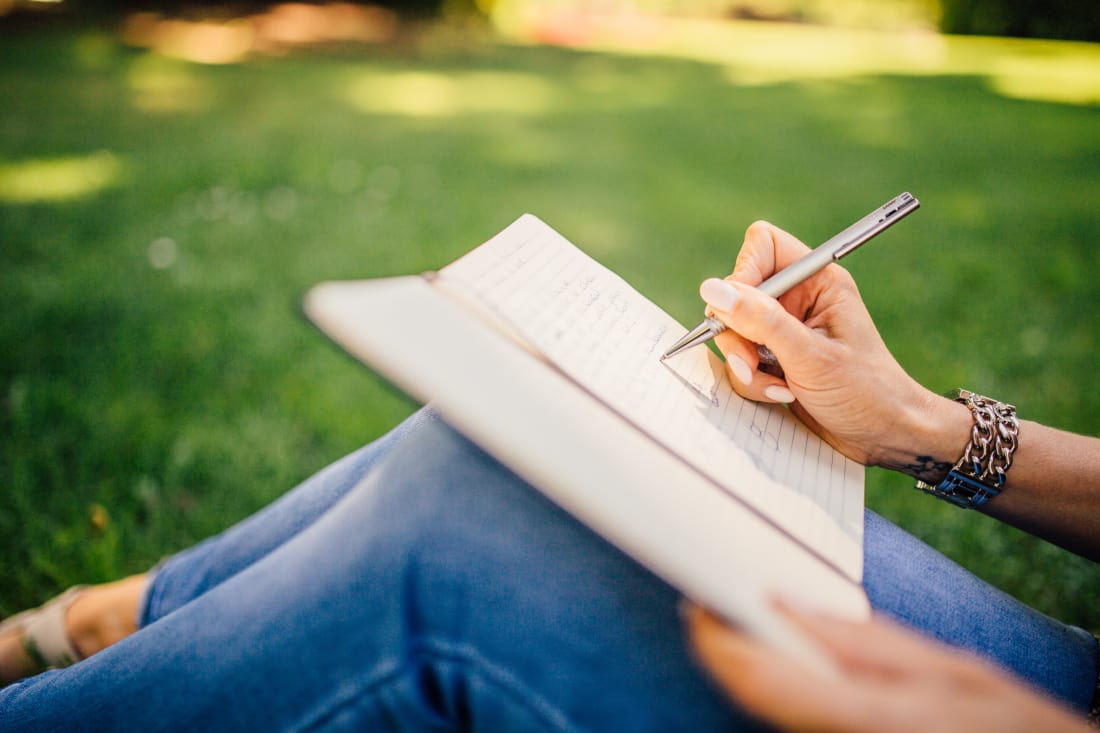 I saw you the other day. Not in the creepy, "Every step you take", kind of way...just in passing. You were driving one direction and I, the other, but during that time, 40mph seemed to slow down to a frame by frame moment. 
It's been two years since I last heard your voice or have seen your face. Two years since I've heard you laugh, call me "babe", or heard you cussing to yourself while working on a project. Two years since I've had you schooling me on grilling good meat, or being able to do the "man" things I need done. Even though really, I could probably do those things myself. It's been two years, and a lifetime to go.
You would think that you were the one that left me, and even though we both agreed it was best, I'm the one that ultimately pulled the trigger that ended us. Ended what I knew for so long, the good, the bad and the very ugly. Yet, here I am. Still missing you. Still loving you. Still hoping for you.
We were fire. Our connection was a force like no other. I felt it the first time we kissed. I replay that night in my head sometimes. I think my soul loved you even then, before my head did. Our love was so real. There's no denying that.
When I first let you go, I thought about you so much, all the time...okay, non-stop. Even though I knew our time was over, it didn't keep me from hoping I saw your number when I got a text or call. It didn't stop me from missing you. Gradually as time moved on thoughts of you came less frequently, but still, they were there. 
I started gaining weight towards the end of our journey and in total, I put on 50 pounds...holy crap, right?!? I know! No worries though, I'm finally healthy enough that I am back on my nutrition and in the gym. I know that sounded funny, saying I was finally "healthy enough" to start getting back to a healthy weight, let me explain.
I literally had to implode. I had lost who I was in my marriage, and I thought I found myself in you. My identity was tied up in the wrong thing. So when I walked away from us, I emotionally and mentally destroyed myself. I think food and no exercise was a way for me to do that. I had to separate myself from you, and fitness and eating good food, was one of our things. I know it sounds crazy, but that's a topic for another day.
I had to start stripping  layers of bullsh*t off of me. It's been ugly and painful, you know how I am about maintaining a healthy weight and athletic physic. But that was the only way, the raw part of me could be exposed. I had to strip to my most vulnerable and insecure, and face it, so that I could start replacing the missing pieces and healing the hurts that we're buried so deep within.
I know that some type of faith was something that we were not on the same page about. Even though, towards the end, you were dipping your toe in the water. I know looking back, two years later, that was a major part of the reason why we had to end. 
You and I both know that during our history we had some messed up things we dealt with. At a certain point though,  I became new. When we decided to try "one more time," I gave you everything I had. You still held on to bitterness, distrust, and your heart. You weren't receiving or willing to receive the same newness and healing that I was, so we were at a stand still and so was my growth.
I hope for you. I hope that your heart has softened enough for you to peel back your layers and start mending your hurts. Not just from us, but from your mom passing, your dad's health and him moving, your marriage and divorce. 
I haven't been with anyone since I was last with you two years ago. People say I'm crazy and I should get a "friend", but that just shows me that they don't understand where I am emotionally or my commitment to myself. I will not give myself to another man until that commitment and connection without sex is there. I want something deeper, meaningful. I'm trying to find that fire and connection that I had with you, and I don't know what that looks like with someone else. I'm just trusting that I'll know it when I find it.
I've dated 2 men in the last 2 years. The first one, I knew during the second,(and last date), that he was definitely not "it!" The second guy...he lasted 3 months. When I tell you there was no depth to that, I am not lying! He never talked! But felt like he knew me so well. Which, "Duh!!! I'm the one doing all the talking!"  Haha. 
I hope that you are doing well, babe. I hope that you are happy.
I don't know what is in store for me. I want and desire a relationship and healthy marriage. Yes, I still want to get re-married. But I'm not out searching. I know that sounds crazy, but I know what I had with you, and I want everything good I had with you and then some. I don't want me to get in the way and I want to know it is right, so Mr. Right is going to have to just show up at my door! 
I'd be lying if I said I didn't hope that our time apart has been so that we can be worked on individually for us to be together. We had something real, but we also had timing that was real bad too. Lord knows though, I won't reach out to you. I can't help what my heart feels so I'm hoping that if it's not you, the right one will show up and show my heart what it's really been missing and you become a fond memory of someone I once knew.
I hope that writing this will purge me of the need I feel to tell you these things. You'll never know how grateful I am to have gotten that glimpse of you the other day...
The one I will probably always love. 
Not the one that got away. The one that I had to let go.