Humans is powered by Vocal creators. You support
Chris Park
by reading, sharing and tipping stories...
more
Humans is powered by Vocal.
Vocal is a platform that provides storytelling tools and engaged communities for writers, musicians, filmmakers, podcasters, and other creators to get discovered and fund their creativity.
How does Vocal work?
Creators share their stories on Vocal's communities. In return, creators earn money when they are tipped and when their stories are read.
How do I join Vocal?
Vocal welcomes creators of all shapes and sizes. Join for free and start creating.
To learn more about Vocal, visit our resources.
Show less
Where to Take Your Date
Ideas to Get You to Date Five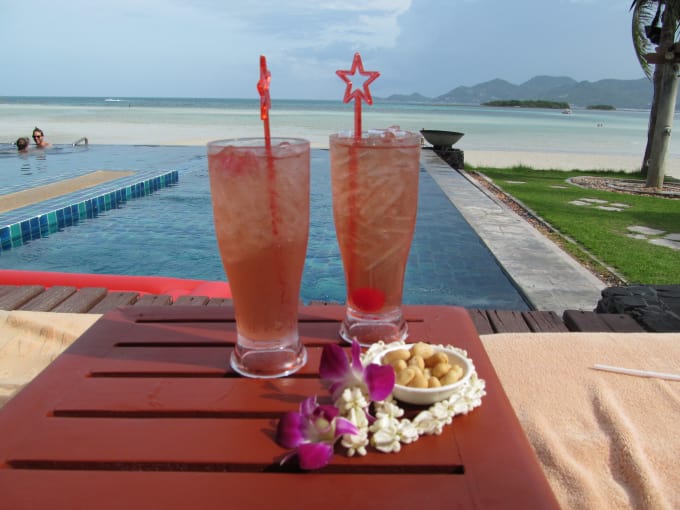 Stuck in a run of bad dates? Maybe it isn't the person, maybe it's where you're at.
What you say about where to meet says a lot about you as a person, so I thought I would put together my guide for the first five dates.
First Date
Don't commit yourself to a big night out before you investigate whether your chosen date is worthy. It's a waste of time and money to go on an expensive jaunt with someone you barely even like. I once spent a very awkward night at the theatre with a guy who scoffed at people in full time work, people with mortgages, and people who read fiction. So that was me basically.
Coffee is the way forward but it isn't as easy as all that. If you live in a big town or city, the coffee choices are endless. I would avoid the big name coffee houses. These conveyor belts of caffeine rarely afford you much privacy. I once interviewed an off duty drag queen in one of these and the elderly couple next to us nearly gave themselves whiplash trying to listen in.
I would also avoid a greasy spoon. They may save your life when the hangover comes calling but it's not going to be true love with the smell of old chip fat permeating the air.
I would go for a nice little independent place. It says that you care about supporting small business, you're far more likely to find a quiet corner, and the coffee is usually better. Just make sure you rotate these. The last thing you need is the owner to know you and make some comment that you're in here with a different person every week, even if you are.
Second Date
In some ways these are the most difficult of dates. You don't want to repeat the coffee scenario—that screams that you're not that sure and aren't prepared to take it to the next level.
I'd probably go for after work drinks. You can still enact the "Must get home" protocol if they do turn out to be dull but you can have a couple of drinks if it's going well.
Again, location is everything. You don't want to go to some young person hangout. Trying to discuss your literature tastes over the chant of "shots, shots, shots" is never going to end well. Also, anything showing a big sports game is also best avoided. A gang of lads cheering wildly when a ball goes somewhere they want it to is not the most comfortable environment to get to know your potential love match's inner foibles.
Beware with the drinks, though. Two and then get out. Beer goggles are a very real condition and you can ruin things at this delicate stage in a hundred different ways.
Third Date
OK so things are getting a little serious now.
Why not take it into your personal time? We live in an age of gastro pubs so a Sunday lunch is always a good move. This will show you how easily they will be able to fit you into their personal life. Most people can accommodate the odd after work drink but if they give you a time slot three months in advance for a weekend meeting, it suggests they aren't sure enough about you to actually be flexible. Or worse than that, they are just selfish.
If the weather is permitting, throw a cheeky walk in there. It's nice to work up the appetite for a big old roast dinner but please make sure you know where you are going. You don't need to bond over a sopping map and realisation that your orienteering skills are non-existent.
Fourth Date
It's time to test their appetite for life now.
Let's face it, if you've got to the fourth date, things are going well and there's some potential here. So a bit of gentle testing can't hurt.
I'd suggest something a little off the wall here like Go Ape. Nothing says "Pick me" like someone clinging onto a rope bridge while 6 year olds dash past like mini Indiana Jones. If they can laugh through this, they are a keeper.
If that is a bit too full on for you, a theme park could be a good compromise. Can you get them on the big roller coaster or are they more of a teacups kind of person?
Not ready for those types of thrills? Tons of places do day cooking or baking courses. That isn't scary in the least but could be fun.
Fifth Date
Flip it on its head now. They've seen you in your work clobber, walking clobber, crazy day out clobber. Now it's time to show you at your absolute best.
For the fifth date, I suggest going all out. Pick the best bar in town to meet. Take some serious time in getting ready and get there before them. You will have the upper hand immediately if you're sat with a drink, calm and ready, when they walk in.
Make the night a surprise for them. You're capable of taking control and running a great date night. A couple of drinks in this bar and then off to that restaurant that everyone is talking about. It might be a newly opened venue or a classic that never goes out of fashion but do your homework. Read the latest reviews.
If you're ordering something a bit exotic, please make sure you know how to eat it. I once went on a date with a guy who drank his gravy out of the jug and picked up the bones of his chicken to get every last morsel off. That might be how you eat your KFC on a Sunday afternoon, but it's not how you behave in a decent restaurant.
What you do after this and on subsequent dates is really up to you but hopefully you will have set a good enough foundation to banish the bad dates to the memory cupboard.