Am I Looking for Love in All the Wrong Places?
Why is it so difficult to meet someone today?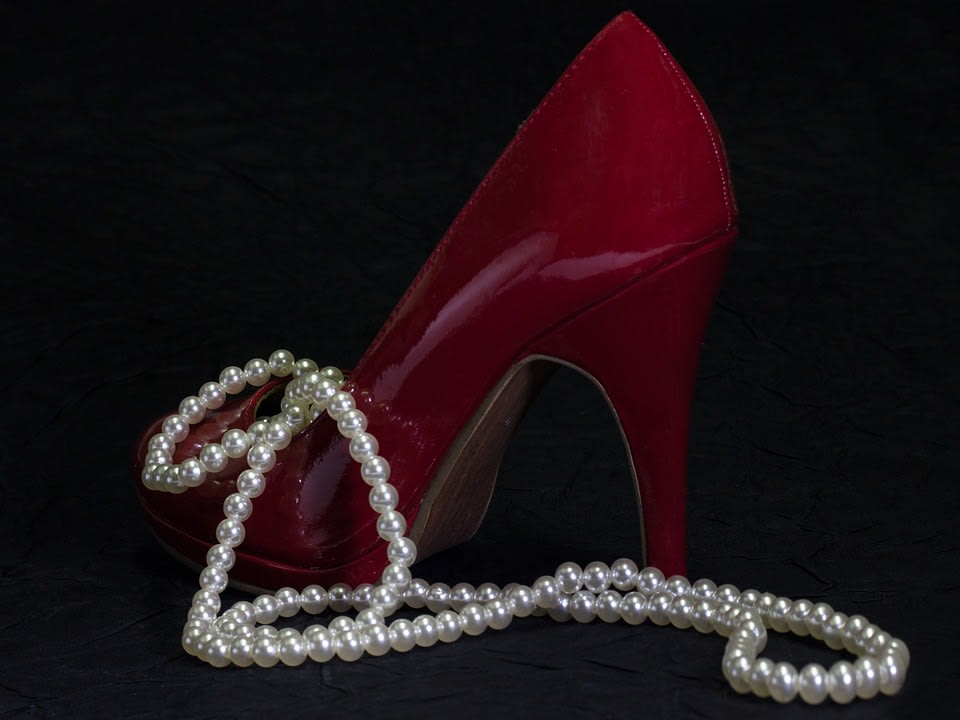 It is sad how many men and women complain about the difficulties they have enjoying a successful dating life. Both sexes must learn how to open up and talk to each other without initial harsh judgment or sabotage due to their own subconscious insecurities.
Men & women need to make an effort to understand their gender differences and embrace them instead of finding fault with each other!
Not too long ago, a friend of mine was publicly reprimanded by a male radio host for a blog she posted about being an Alpha Female. The guy who started this negative feedback regularly discusses women on his show in a derogatory way.

Why do we do this to each other and why are some men and women so damn angry?
People are just not meeting face to face as often and it is so easy to vent their frustration behind a computer rather than figure out why things aren't working for them.
Hiding behind your dating profile doesn't help you mingle or give you incentive that there are some really great men and women out there in your city!
Listening to others complain online about their dating woes or never meeting anyone of substance can become negatively embedded into your mind.
The reason online dating apps and computer dating is so popular is because both men and women lack ideas or creativity on where to go out when they want to meet a potential date. (It also has a lot to do with self-esteem and fear of rejection as well.)
The most obvious venue choice for many is the bar & nightclub scene. This is "one night stand" territory no matter how you look at it.
There will always be the exception of a few people who end up in a committed relationship with someone they meet in a club, but for the most part it is a short lived scenario.

Many people wake up the next day & seldom call the number they have in their coat pocket from the night before. (This is mainly due to too much alcohol & lack of confidence to make the phone call. Or they can't remember the conversation or what they look like!!)
Meeting in a lounge or a restaurant is a better environment to potentially meet someone but you have to be more confident to actually talk to them without the dance option that is available at night clubs.
Alcohol is a great relaxer for many women & it also gives men liquid courage to approach a woman. This is why the bar scene is a repetitive hangout for so many frustrated people. Unfortunately it is usually the same old story every weekend & everyone wakes up perturbed & lonely and the pattern continues.
Some situations to be aware of when meeting a potential partner:
If you are using online dating services be aware that some people are only really interested in a sexual relationship. Really pay attention to what their profile says & notice any red flags with their pictures. Photos really are worth a thousand words on most online dating sites and many people choose to ignore these obvious signs!


Don't get caught up and blinded by a person's status! These are men and women who only date or sleep with a certain high profile type. These people usually frequent the same establishments. Do you really want to be known as a groupie? (You may not even be aware that you have this reputation.)


Be aware of men & women who are looking for a sugar daddy/mama type lifestyle and will only date someone in this financial league. They are usually pretty easy to spot so keep your eyes open and observe. Body language is also a dead giveaway.


Don't allow yourself to be the constant mistress! Married men & women will not come to you continually unless you are sending out vulnerable and available signals. You should never be OK being number 2 in a relationship.


People who are way too picky! Their physical standards are so high that everything else is overlooked in the relationship. You don't want to be someone's trophy date.

Finding true love should not be abusive or emotionally painful. Getting yourself stuck in a pattern will close doors on other available options that could ultimately work for you.
If you classify yourself as a certain "type" or that you only like one type of person, you will be forever stuck in repetitive scenarios. Fear can be a powerful relationship suppressor, so be cognizant of forming any patterns that keep you from having love in your life because you are afraid of what may or may not happen.
Challenge those internal demons as to why you don't feel worthy of having love in your life.
If you don't have the strength to get out of reoccurring heart breaking situations, don't be afraid to ask for help or to hire someone professionally for a short time.

Change up your dating routines & the venues so that you have a better chance of meeting someone of substance. Everyone deserves love!
Some of the best places to meet or at least start up a good conversation:
Become a regular at a local driving range and then socialize in the players lounge after. Eventually you will get to know people and you already have golf in common so it is a good conversation starter.

Tennis court (Use the back wall where other solo players will practice and maybe you can play a game with them.)

Airport (Talk to people in the holding room or restaurants.)

Hiking trails or a Beach/Park with high people traffic.

Sporting venue (hockey game, baseball game, soccer match, golf spectator etc.)

Any mingle social event or lounge (Do not seat yourself in a booth; always stay open to the room.)

Meet up groups (Check your local area for the numerous groups available or start one of your own! Thursday night pub night or something to that effect.)

Take a course or join a group activity where there will be men and women attending who have similar interests as you. That way you already have something in common.

Speed Dating & Online Dating sites/apps (Do your homework & find the best ones that work for you.) Don't waste much time texting back and forth. If they don't want to meet up sooner than later, move on.

The worst thing you can do is stay home and complain that you are not meeting anyone or that all men and women are messed up. There are some wonderful people who are just as ready as you are to be in a loving relationship.
Don't become a non-believer and get stuck in a circle of negative thinking. If it ain't working, change it up!
You are in charge of you, so listen to your instincts and work out the kinks that may be causing you to sabotage love from entering your life. It's totally your decision and no one else has that power.
We have to stop pointing fingers at each other and be responsible for our own happiness. Being defensive will not bring you what you are looking for long term; it will keep repelling it away from you.
Be open & ready to receive a loving partnership into your life. <3
Susan McCord @ Please Check Out My YouTube Channel for Videos on similar topics! The Dear Sybersue Talk Show
The Dear Sybersue Talk Show